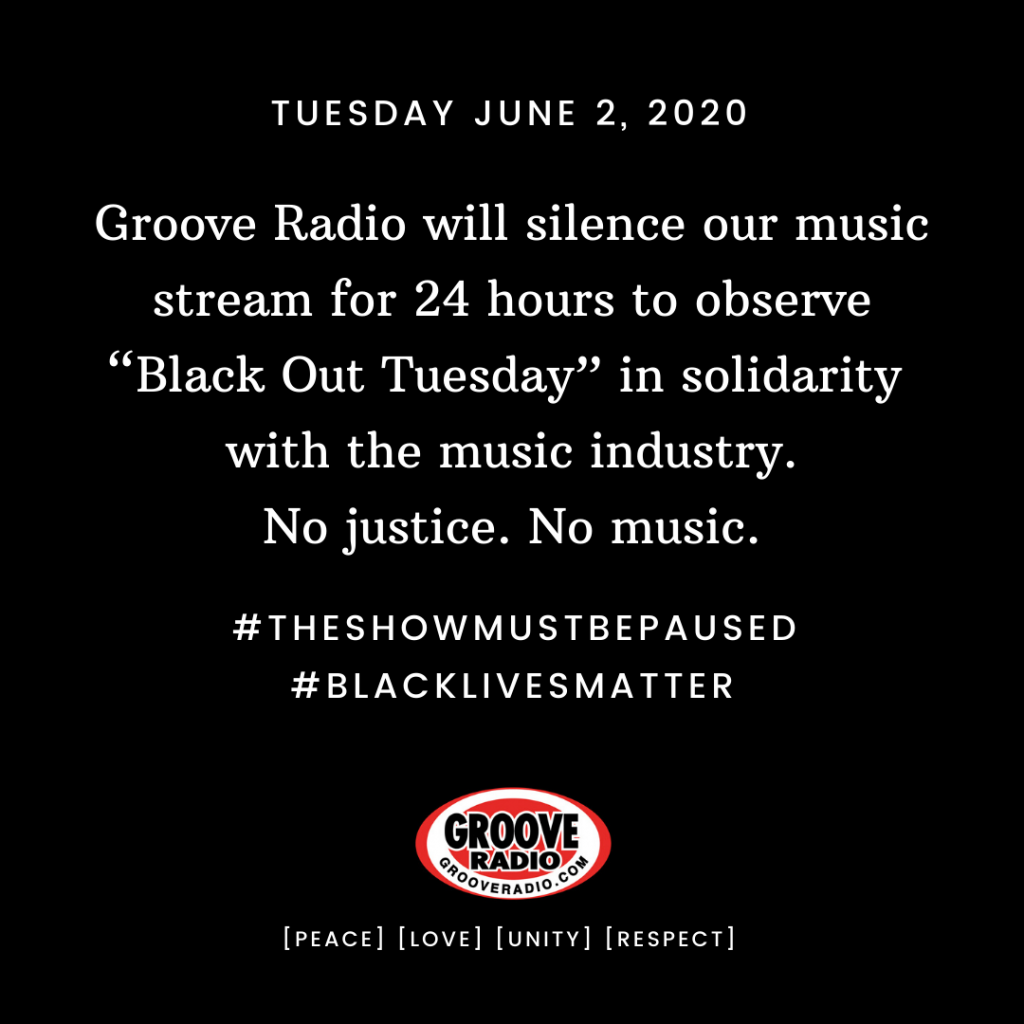 WHEN:
Tue Jun 02, 2020 (12:00am until 11:59pm PT)
WHAT:
GROOVE RADIO will silence our music stream for 24 hours to observe "Black Out Tuesday" in solidarity with the music industry. No justice. No music. #TheShowMustBePaused #BlackLivesMatter
DURATION:
24 hours of silence. Music will resume at 12am PT Wed Jun 03, 2020
WHY:
Groove Radio was created by Swedish Egil during the rise of the Los Angeles rave scene in 1992. We believe that dance music has the power to bring all people together – one nation under a groove – regardless of who we are, who we love, or what we look like.  The concept of PLUR defines electronic dance music culture which strives to make the world a better place through Peace, Love, Unity, and Respect.
On Tuesday June 2, 2020, we will pause our music and take a stand against racial injustice that continues to exist in our society and goes against our core principles of PLUR.
INFO:
Official George Floyd Memorial Fund
Anti-Racism Resources by Sarah Sophie Flicker & Alyssa Klein
---