Win Passes Aug 08: 8/08 Day / Frakured L.A.unch Party feat. Simply Jeff, John Kelley, Dot Diggler, L.A.B.A. DJs in DTLA
Written by groove on 10 July 2019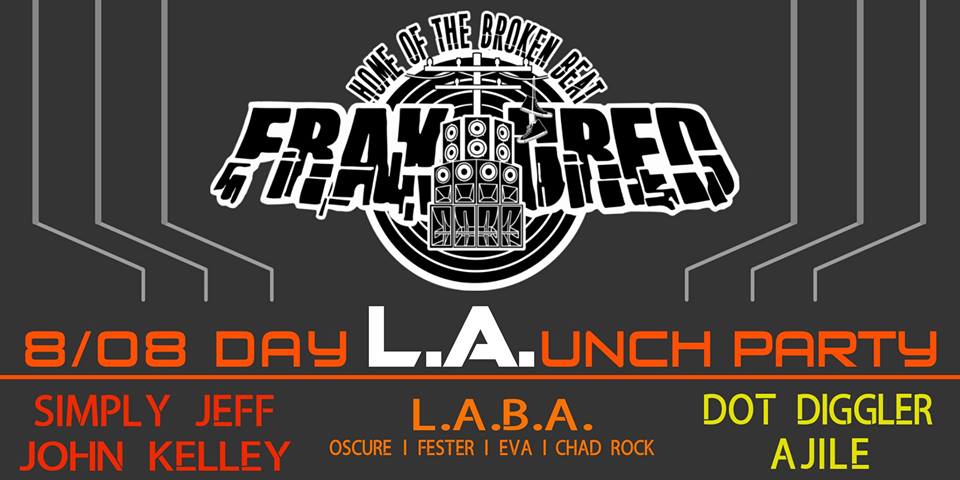 Enter below to win a pass for you and a friend to attend 8/08 Day FRAKURED L.A.UNCH PARTY feat. Simply Jeff, John Kelley, Dot Diggler, DJ Agile, L.A.B.A. DJs Oscure, Fester, Eva, Chad Rock in Downtown Los Angeles– courtesy of Groove Radio!
Event takes place at Ejagz' Parellel Universe, 1547 E Washington Blvd, Los Angeles, CA 90021 on Thursday, August 8, 2019. Transportation not included. Contest entries must be submitted by Aug 1st at 6pm PT. Good luck!
Make sure to follow us on instagram@grooveradio, facebook and twitter@grooveradiousa for more chances to win!
Here's a direct link to buy tickets.
—
This contest is now closed. Congratulations to our winners!
---