90-Min Bonus Mix
Written by groove on 9 July 2023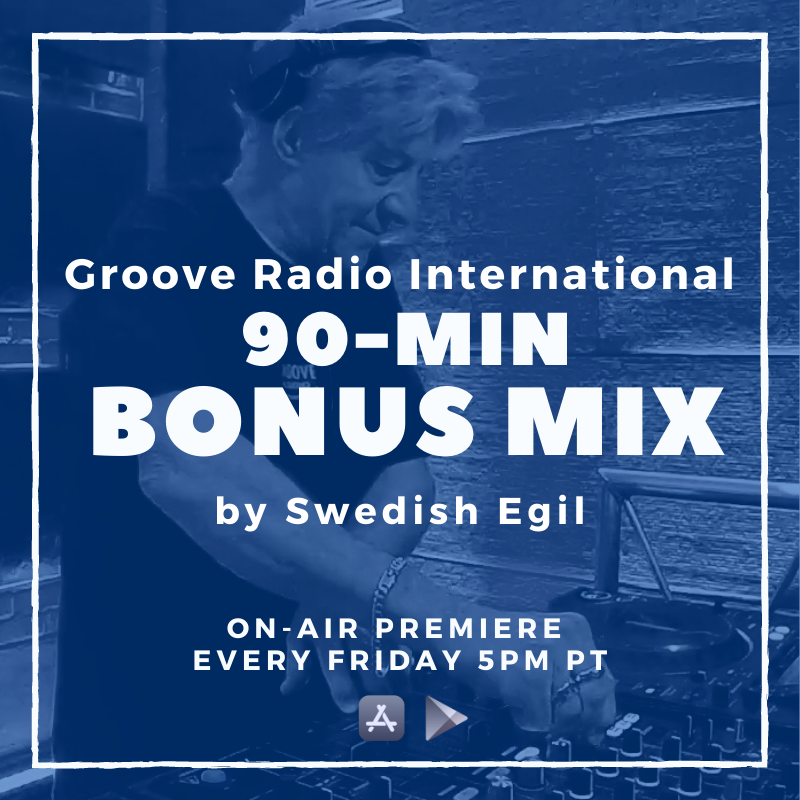 Tune in for the 90-Minute Bonus Mix– an exclusive extended mix as featured on Groove Radio International by our Program Director, Swedish Egil – always recorded LIVE!
Listen on Groove Radio at the following times:
Fridays – 5pm PT
Saturdays – 10am PT
Saturdays – 7pm PT
Sundays – 2pm PT
Wednesdays – 11am PT
Info:
Subscribe to the Bonus Mix by Swedish Egil on Mixcloud.  Listen to past shows or stay up-to-date by following us on mixcloud.com/GrooveRadio. 
---