Nicky Night Time x Ali Love (Artist Interview)
Written by groove on 4 February 2021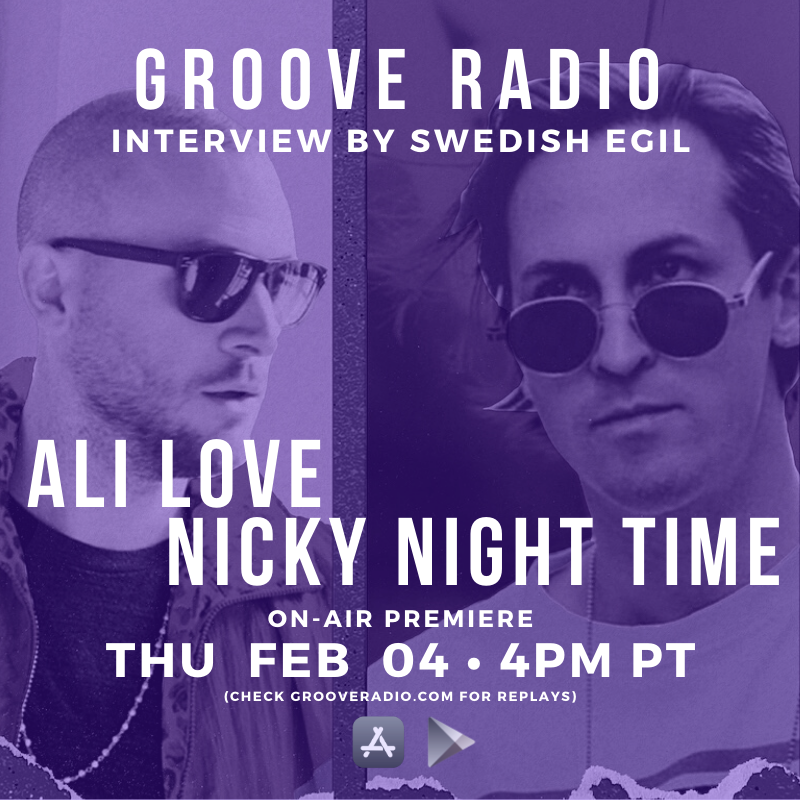 WHEN:
Thu Feb 4, 2021 (4:00pm PT)
Replays:
Fri Feb 5 – 11:00am PT
Sat Feb 6 – 2:00pm PT
Sun Feb 7 – 6:00pm PT
Mon Feb 8 – 8:00pm PT
Tue Feb 9 – 9:00am PT
Wed Feb 10 – 1:00amPT
WHAT:
Join station founder Swedish Egil for an interview with Australian producer, Nicky Night Time and UK singer/songwriter Ali Love, featuring their recent release "Ubiquity" – out now on Sweat It Out and Music To Dance To Records.
DURATION:
20 min
WHERE:
Tune-in from any smart phone or computer on the planet – just download our free app from your App Store or Google Play or click "Listen" on the menu of any page at GrooveRadio.com to launch our pop-up player. Groove Radio listening is also available on TuneIn and other radio guides – also on apps found on your smart TV or Roku.
---