Thu Jun 20 (5pm PT): Generik
Written by groove on 18 June 2019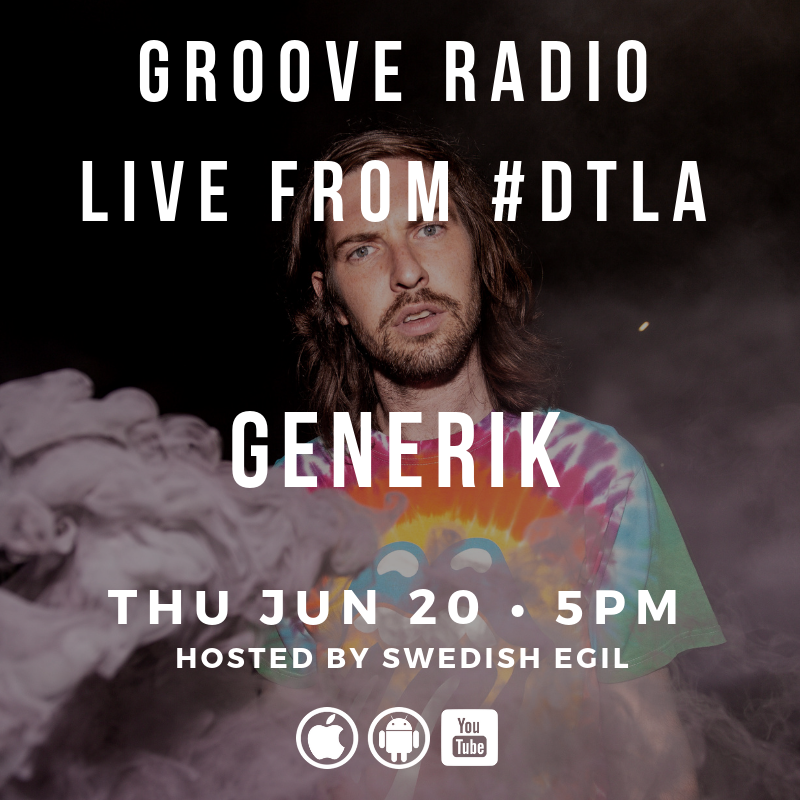 WHEN:
Thu Jun 20, 2019 (05:00pm PT)
WHAT:
Join station founder Swedish Egil (LIVE ON-AIR) for this week's in-studio interview with special guest, Generik.
DURATION:
20 min
WHERE:
Tune-in from any smart phone or computer on the planet – just download the app for iOS or Android or click "Listen" on the menu of any page at GrooveRadio.com. You can also WATCH the video simulcast of this program on YouTube at GrooveRadioNetwork or search "Groove Radio" at YouTube.com.
---